Available 5 Days A Week
Clear Simplified Stormwater Solutions
Office
725 Creston Rd Suite C Paso Robles, CA
Combining Over 80 Years of Local Experience
Spurr Co. and North Coast Engineering have teamed together to provide expertise in the operations and maintenance of state regulated stormwater facilities.
CS3 provides stormwater maintenance and Stormwater Board inspection and documentation for all facilities. Annual inspections and cleanings of your stormwater system help prevent costly fines and ensure operation at optimal efficiency.
Sweeping and Cleaning of Pervious Concrete
Pervious surfaces allow runoff from parking areas to percolate through the concrete and into the underlying rock section. The runoff is then treated through infiltration into native soils.
sediment removal of catch basins
Treats stormwater of various pollutants through infiltration of smaller storm events into groundwater. Mitigates peak flows by detaining runoff and metering release of flow through a controlled outlet system
replacement of bio-swale soil mix
A bioswale is a permanet, channel used to direct stormwater to infiltration areas or engineered containment systems.
hydrodynamic separator sediment and trash removal
Separates pollutants like oils, sediment, and debris from stormwater through the use of a spiral design. A sump in the design stores the oils and sediment to be removed when neccessary.
replacement of media filters including roof downspouts
Downspouts divert the water away from the natural flow of a downspout toward the rainwater storage tank.
Settling Basins
For Hydrodynamic Separators a maintenance schedule can be determined by the rate of oil/sediment accrual. Removal of oils, sediment, and trash should be done at least annually with a Vac Truck. Settling basins are often placed upstream. Therefore, if maintenance is not performed, these basins can fail to work because they are clogged with debris and sediment.
Retention/ Detention Basins
For Retention/ Detention Basins, inspections should be conducted biannually, at the beginning and end of the rainy season. Removal of sediment and trash is need to avoid clogging of outlet pipes. Detention basins rely on void space between drain rocks to provide volume for stormwater to be detained. If maintenance is not performed, the more sediment and debris filling in the void space will cause overflow and not have the capacity for a large storm. The basins also rely on infiltration into the groundwater.
Pervious Surfaces
For Pervious Surfaces, each area should be checked following a storm to determine that no water is ponding on the surface. Surfaces should be maintained through sweeping and blowing monthly. If this surface is not maintained, water will pond. If the void spaces within the concrete become blocked, it can lead to erosion in other areas not intended for concentrated runoff. It could become troublesome for people parking their vehicles.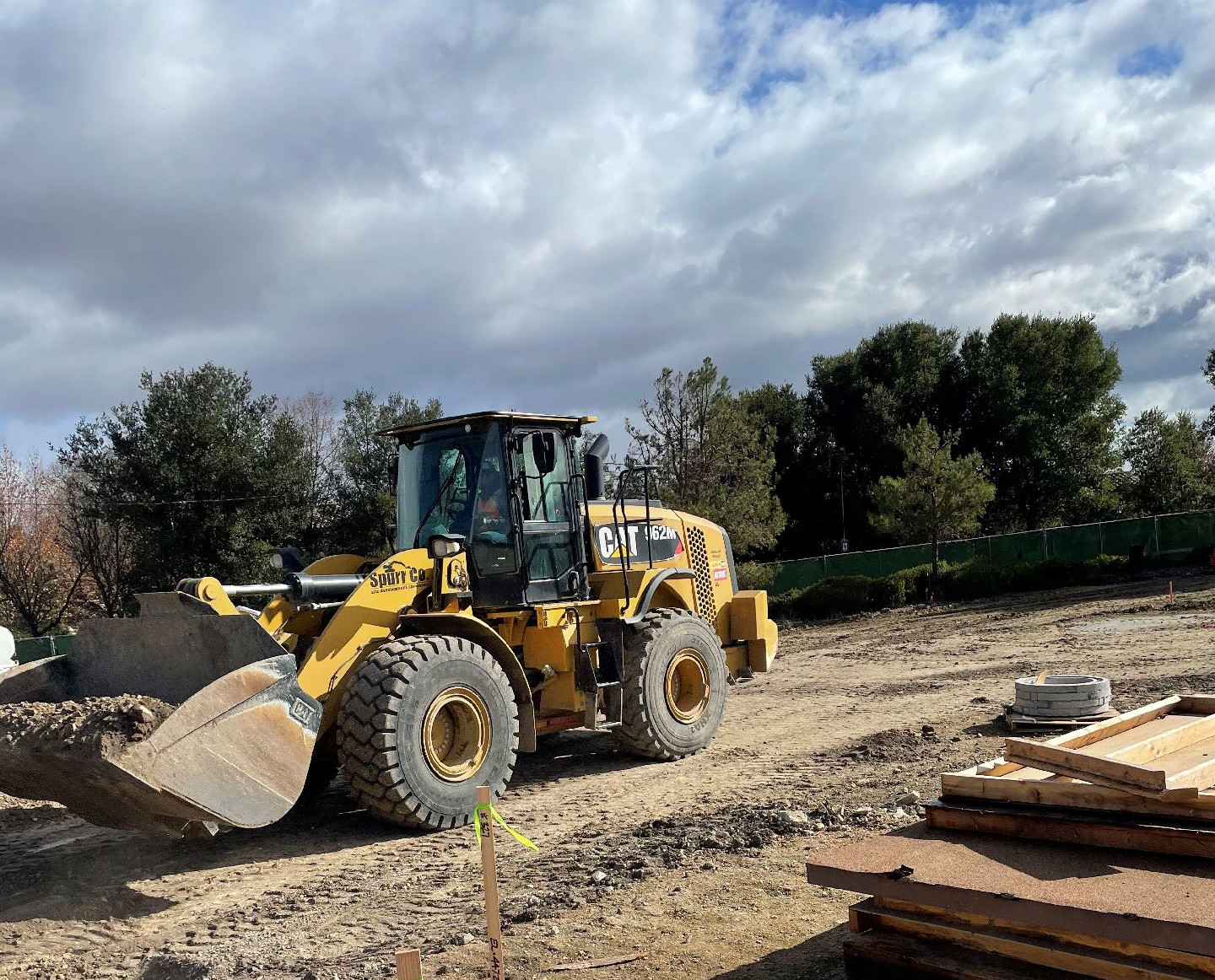 service areas
We Serve Throughout The Central Coast
San Luis Obispo County
North County
South County
Santa Barbara
Convenient
We Come to You
CS3 will provide inspection services to assess all SCM's:
Before the rainy season
During the rainy season
After the rainy season
Official
Licensed & Insured
Spurr Co. is licensed in General Contracting, Civil Contracting and Hazardous Materials. North Coast Engineering is licensed in Land Surveying and Civil Engineering in California, New Mexico, Nevada and Arizona.
Trusted
Satisfaction Guaranteed
Spurr Co. has been in business since 1986. Dave Spurr was named one of Equipment World's Top 12 Contractors of the Year nationwide. North Coast Engineering has provided a wealth of engineering and land surveying services to clients across the County of San Luis Obispo since 1979.
Get In touCh
Get a Free Estimate or Schedule an Appointment
Monday-Friday: 8:00am-5:00pm 
725 Creston Road Suite C Paso Robles CA, 93446
(805) 235-3865